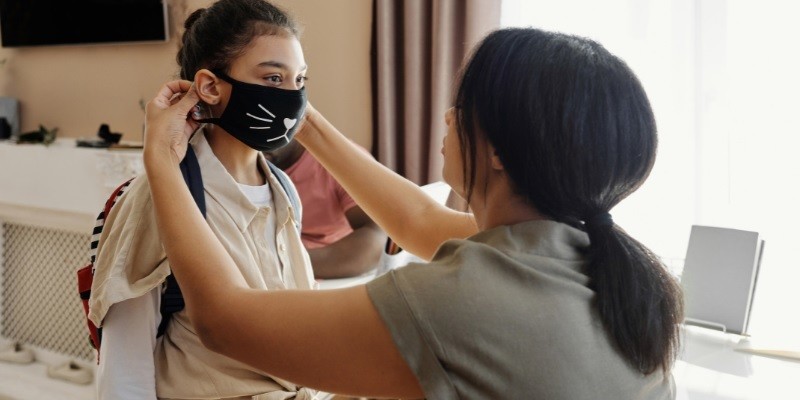 What Has the Pandemic Taught Us About Working from Home?
The pandemic has affected life in nearly every way, and one of the most direct impacts is that it has led to an increase in working from home. Even in areas where restrictions are reduced and offices are open, many people are choosing to stay working from home for the convenience, the added ability to focus and the extra time spent with family.
Below we'll explore what the pandemic has taught us about working from home. 
Working from Home Can Boost Mental Health
At the beginning of the pandemic, many of us heard people having concerns about working from home. They were worried they wouldn't be able to focus as well, their productivity would slip or they'd have zero work/life balance.
For many people though, working from home led to an increase in mental wellbeing. In a survey by All Things Hair, 46% of readers stated that working from home has positively impacted their mental health. Meanwhile, 24% said they were neutral towards working from home, and 14% said it was complicated. Only 16% of people reported that working from home negatively impacted their mental health.
It's Important to Keep up a Care Routine
One lesson many of us have learned is that it is important to keep up personal hygiene and other positive self-care activities, even if we don't see co-workers all day, other than for video meetings. Letting showers, haircare and skincare slip can quicky result in us feeling unkempt and less than brilliant.
By keeping up on the daily routines that keep us looking and feeling our best, working from home can feel like a lifestyle choice that contributes to our overall wellbeing, rather than detracting from it.
Working from home can also help us fit in more of the activities that help us feel better, both physically and mentally. A lunch break at home can mean time to work out in a basement exercise area or take a walk around the neighborhood. Cutting the commute can give us more time to eat a healthy breakfast or prepare a nutritious dinner.
Staying Social is Important
Working from home can mean we need to put more effort into reaching out socially. That built-in social circle many people have in the office or other work environment might not be there for remote workers. That means it's important to reach out to family and friends. People can even have get-togethers with co-workers if local Covid restrictions allow.
Be Sure to Put Boundaries in Place
Some employers have put more stress on workers because they know they are always home when pandemic restrictions are in place. This can blur work/life boundaries significantly with some people feeling tempted – or even obligated – to keep working for longer than their normal hours, instead of spending their time commuting.
However, it's important to try to stick to a set schedule of working hours if possible. That might mean having to tell family members that there is a certain working schedule and interruptions during that time should be minimal. By keeping a schedule, along with a set area for working, we can create a better work/life balance.
Read more