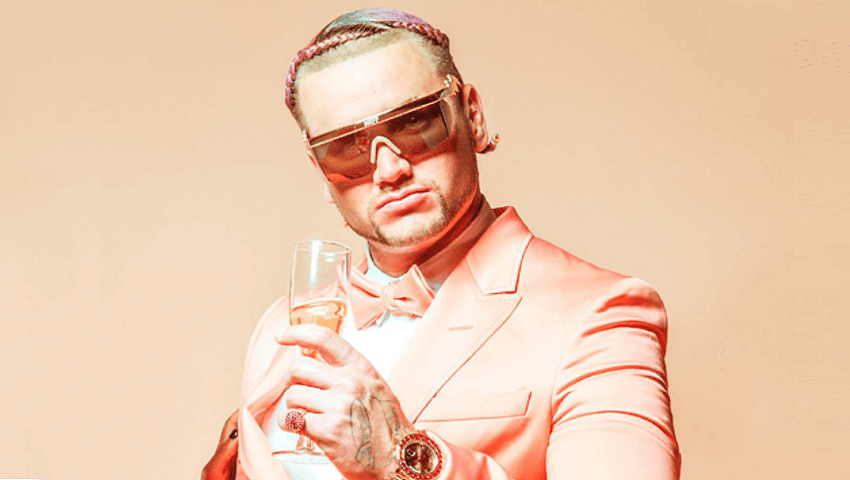 American Rapper Riff Raff Net Worth 2023: Bio, Wiki, Early Life, Career
As of 2023, Riff Raff net worth is estimated to be around $5 million.
Horst Christian Simco, professionally known as Riff Raff, is an American rapper born in Houston, Texas where he attended Langham Creek High School and later joined Hibbing community college in Hibbing.
He, however, dropped out of college in 2003 and got a job as a car painter from where he began to build his identity as a rapper. Here is a detailed account of Riff Raff net worth and journey to stardom.
Early Life
The 36-year-old rapper was born in a humble background to his mother Anita Isaacs who was a maid and father Ronald Simco, a Vietnam War veteran who suffered from a severe post-traumatic disorder.
While growing up, he loved playing basketball with his friends in his neighborhood. His love for basketball saw him play as a shooting guard on his high school basketball team until he dropped out in his senior year.
He later obtained a GED and enrolled at Hibbing Community college where he continued to play basketball until 2003 when he dropped out of college.
While working in his car painting job, Riff Raff began rapping and making homemade CDs of him free styling over other rappers beats and then selling them at various colleges and malls
Career
Despite starting out his rapping career late and lack of connection leveraging channels, Riff Raff managed to build a name for himself relying on his talent and personality only.
He first gained recognition through his 2008 tracks and videos which were released through his MySpace, WorldStarHipHop and YouTube account under the name "MTV Riff Raff".
In the following year, as a result of his popular videos, he was featured on MTV's reality show "From G's to Gents" where his extravagant dressing and MTV logo tattooed on his neck gave him national attention.
Although he was eliminated only after two episodes into the show, his popularity continued to grow thanks to his astounding release of six mixtapes in 2010 alone.
This saw him sign to rapper Soulja Boy's imprint label S.O.D Money Gang Inc., in the year 2011, which was the same year he dropped the prefix "MTV" from his name and adopted the acronym SODMG.
He went ahead and released the song "Bird on a Wire" which was listed among the top 30 songs by Complex Music after it hit one million play-marks, barely after two months since its release, in 2012 and later signed to Diplo's label Mad Decent after a fall out between himself and Soulja Boy's record label
Riff Raff Net Worth 2021
According to Wealthy Persons, Riff Raff Net Worth 2021 is estimated to be $8 million.
According to Wealthy Persons, Riff Raff Net Worth 2020 is estimated to be $8 million.
As of 2019, Riff Raff Net Worth is estimated to be around $7.5 million as of the day of writing and it was $6 million in 2018.
As of 2012, the rapper's YouTube channel had garnered over 170 million views with tracks like "Time", "Larry Bird" and a feature with Chicago rapper Chief Keef titled "Cuz My Gear", contributing to Riff Raff net worth.
Moreover, in 2013 he released his debut 15- track album "Neon Icon" which featured reputable artists such as Compton rapper YG, Snoop Dogg, Mac Miller, Future, Drake, Wiz Khalifa, and Asap Rocky.
The album sold over 11 million in its first week of sales and was ranked as No. 22 on the Billboard 200. In 2016, Riff Raff signed a $4 million joint venture deal to create his own brand and production company "Neon Nation Corporation".
The brand deal was to invest in areas of publishing, musical performing acts, music recording as well as movie production. However, the contract ended due to legal conflicts involving the book of the 2012 movie Spring
Breakers. In the same year, he also released his second album titled "Peach Panther" in which he featured more reputable artists such Gucci Mane and G-Eazy and later followed it up with a third album, "The White West" adding more to his $6 million net worth.
Highlights
Riff Raff rapper net worth is $6 million in 2018, and lives in a $2 million mansion in Las Vegas which he named the "Codeine Castle" in a video posted on WorldStarHipHop website, where he gave a tour of the house showing off his over $500 thousand worth of jewelry.
Credit to his third album Riff Raff newest venture involves adult actress Bella Elise for a webcam series. The rapper will also be touring the U.S as from March 2018.
DON'T MISS