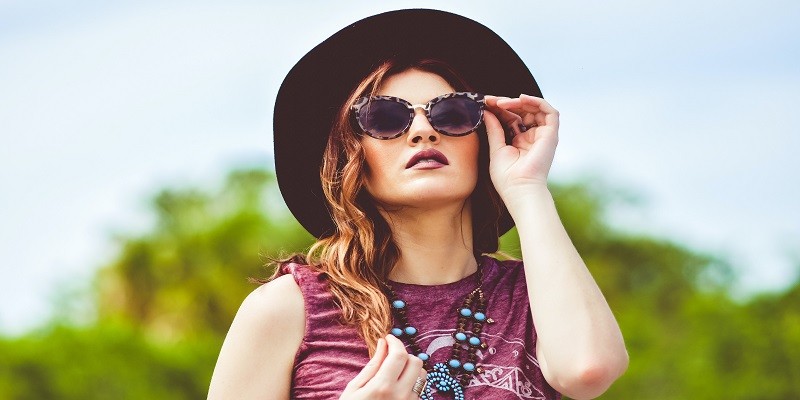 5 Ultimate Fashion Accessories Every Woman Needs
Fashion is not just about clothing – it's also about accessories. Accessories are the finishing touches that can pull an outfit together and make you look and feel confident. In this article, we'll take a look at the five ultimate fashion accessories that every woman needs in her wardrobe.
The classic handbag: A good handbag is a must-have accessory for any woman. It's the perfect place to store all of your essentials, from your phone and wallet to your keys and makeup. The classic handbag is a timeless piece that will never go out of style, so it's worth investing in a high-quality one that will last for years to come. Look for a handbag made from durable materials, such as leather or canvas, and choose a neutral color that will match many different outfits.
The statement necklace: A statement necklace is a great way to add a touch of elegance to any outfit. It's the perfect accessory for dressing up a simple outfit and can be worn with both casual and formal wear. A statement necklace can be made of various materials such as metal, beads, shells or crystals which makes it versatile and perfect for any occasion. These statement pieces add a bold and elegant touch to your look and can make you feel more confident and powerful.
The versatile scarf: A scarf is a versatile accessory that can be worn in many different ways. It can be used to add a pop of color or pattern to an outfit or to keep you warm on a chilly day. Scarfs can be used as a shawl, a head wrap, a belt, or even as a bag cover to keep your bag clean. Look for a scarf made from a soft, lightweight material that can be worn year-round. A versatile scarf in your wardrobe can make many of your outfits look different and new.
The practical watch: A watch is not just a timepiece, it's also a fashion statement. A watch is a practical accessory that can help you keep track of time and stay on schedule. But it also adds a touch of sophistication and elegance to any outfit. Look for a watch with a simple, classic design that will never go out of style. A watch can also be worn as a statement piece with different bands, styles and colors.
The elegant earrings: Earrings are the perfect finishing touch to any outfit. They can be simple and understated or bold and dramatic, depending on the occasion. Look for a pair of elegant earrings that can be worn with both casual and formal wear. These earrings can come in different styles and materials from studs to dangling earrings, from gold to silver or from pearls to crystals. Choose a pair of earrings that complement your face shape and hair color.
In conclusion, having a handbag, statement necklace, versatile scarf, practical watch, and elegant earrings in your wardrobe are a great way to add a touch of class and sophistication to any outfit. These five ultimate fashion accessories are versatile, and timeless and can be dressed up or down depending on the occasion. With the right accessories, you can take your look to the next level and make a stylish statement wherever you go.