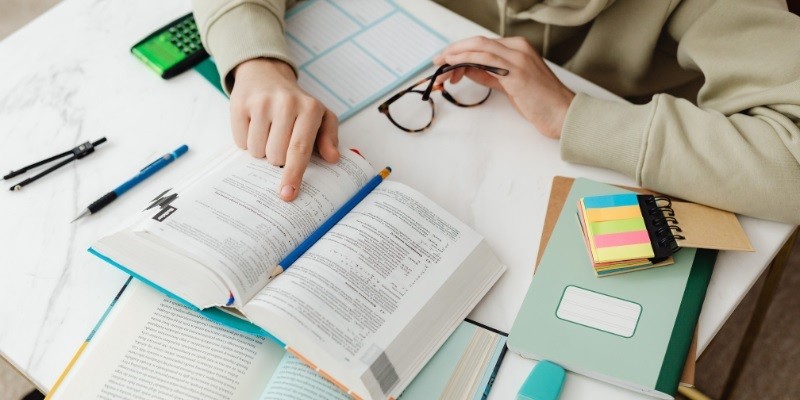 7 Ways To Promote Good Study Habits
Parents are often faced with the question of how to promote good study habits in their children. Some parents believe that it is essential to encourage their children to study. In contrast, others believe it is best not to interfere and let the child learn for themselves.
We should not force our children into doing something they don't want or aren't ready for. We should instead encourage them by providing a safe space where they can be who they want and do what they want without fear of judgment or failure.
This section will discuss the importance of good study habits and how they can affect one's academic success.
1. Assist your child in being aware of distractions
Some children find it easy to get sidetracked when trying to learn. That is especially true for children who have difficulty focusing.
Together with your child, create a study space. Next, take a look around the area to find anything that can prevent you from studying. You can reduce those distractions by cooperating with your child. For example, your child may learn in a quieter area or with headphones.
2. Find the best possible home tutor for your child
Home tutoring is vital for several reasons. It allows parents to work outside the home and still provide their child with support from a tutor. It also offers an opportunity for children to learn in a non-traditional setting and for parents to better understand their child's learning style.
Choosing the best Home Tutor for your child can be a difficult task. There are so many tutors to choose from that it can take time to find the right one.
3. Show your child how to set up a productive study area
It would be wonderful if your child could always study in a comfortable space with ideal lighting and no other distractions. In practice, that is only sometimes feasible.
Teach your youngster how to create a quiet workspace that isn't at the center of many bustles. To keep all of your child's school and study materials close at hand, you might also assist in building a portable homework station.
4. Keep an eye out for your child's abilities
Kids occasionally fail to see their own virtues, especially when struggling. However, concentrating on their advantages can boost their confidence.
Express your child's abilities by saying things like, "You remember details quite well." When you write the book report, that will be useful. Please encourage your child to consider alternative strengths they might utilize to their advantage when studying.
5. Encourage your child to start writing checklists
Kids can begin tracking what they need to do once they have determined their strengths and challenges. They may manage their tasks without relying on others by creating lists.
Organizing items by subject matter can also be beneficial. For instance, the writing checklist for your child can include a reminder to go over sight words. The arithmetic checklist for your child may have a reminder to use addition to verify the solutions to subtraction problems.
6. Assist your kid with prioritizing
Prioritization is a skill that is crucial for studying. While monitoring due dates is helpful, there might be other strategies than your child's for setting homework priorities.
Some children prefer to begin with more straightforward tasks before going on to more difficult ones. Some people favor starting with complex functions. It would be best to observe your youngster to determine which choice makes the most sense so you can discuss it.
7. Teach your kid specialized research techniques
It's simple to forget that children only learn how to study. Children must learn how to organize their rucksacks and divide their homework into manageable chunks. They can learn fundamental note-taking techniques and organizational techniques by honing these skills.
In Summary
The tips in this article are intended to help your children become better students. Still, even the best suggestions cannot ensure they will like doing their homework. We can demonstrate empathy when they complain so they know we are on their side: "I get it! On such a beautiful day, doing homework inside is not enjoyable! Turn the whining off if it won't stop. Ignore the fussing and whining over schoolwork. There will be complaints, and our children will only complain more if we respond to them. Instead, we should encourage our children's internal motivation by emphasizing the link between effort and outcomes.