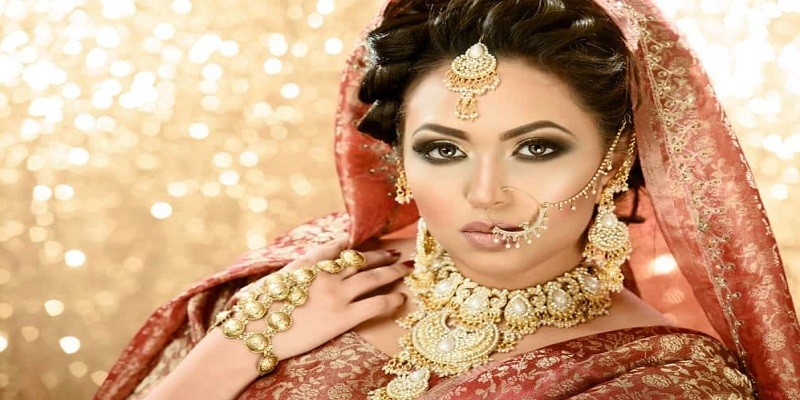 What Are the Different Types of Jewelry That Exist Today?
If your outfit looks like it's missing something, it likely is. Shoes and purses can act as functional accessories, but sometimes adding some sparkle can help transform your outfit.
Jewelry is one of the easiest ways to accessories and adds a final touch to your outfit for the day. However, it can be challenging to navigate the ever-changing jewelry styles.
Not sure what the different types of jewelry are? Keep reading for a comprehensive guide to help you invest in some of the best jewelry pieces to add to your collection.
Types of Jewelry
The jewelry industry has been around for centuries as a means to convey wealth and status. However, these accessories have become more accessible and are an easy way to express personality, religious beliefs, and culture.
Different kinds of jewelry are worn on various body parts and accentuate outfits and natural features.
Necklaces
If you're looking for a quick way to accentuate a fun or flirty neckline, adding a necklace is one of the best ways to show off your personal style.
One of the most common necklaces is the pendant, which features a charm or locket strung onto a chain that sits around sixteen inches.
Different lengths of necklaces pair well with different necklines. Common necklace styles include chokers, which sit close to the base of the neck, long, layered opera pieces, and even statement bib or collar jewelry.
Rings
One of the most effortless jewelry pieces to wear, rings are circular bands that sit between the middle and proximal knuckle.
Different rings serve different purposes. Some, like an engagement ring or wedding band, are worn on the ring finger of your left hand to indicate marriage.
Rings are an easy way to accessorize, as they take no effort to wear. The different styles, like bands, gimmels, or signets, are easy ways to draw the eye to your hands.
Bracelets
Bracelets are a great way to add visual interest to your wrist, especially if you're wearing a more basic, simple outfit.
There are different bracelets to choose from, like the classic tennis bracelet, bangles, or a statement cuff. Bracelets are also great to pair with watches, as they help your functional piece blend in.
Charm bracelets are extremely popular and some of the best kid's jewelry, as they can personalize the charms to show off their personality.
Earrings
Earrings are a bit more tricky to use, as they require a piercing to wear in most cases. Typically, a stud earring is composed by attaching a stone or charm to a pointed post, which will penetrate a small hole in your ear.
While studs are popular, there are also different variations of earrings. Hoops, dangles, crawlers, and threaders are all common earring styles. These can help add aesthetic accents to your outfit.
Also, many people choose to pierce different areas of their ears. While lobe piercing is the standard, you can also opt to pierce the cartilage, helix, and rook of your ear for an edgy and interesting look.
Various Materials
While there are plenty of kinds of jewelry that you can wear, the styles can be made of different materials.
Different materials can change the overall look and aesthetic of your jewelry. For example, a metal ring will look chicer, while a stone or beaded ring will look more bohemian.
Metal
One of the most common materials used to make jewelry, metal is a great option. It's durable, cheap, and easy to work with. Many jewelry pieces will use metal as a base to secure other materials.
Silver, gold, platinum, and titanium are the most common metals used to make jewelry. This durable, sturdy, and long-lasting material can add forever pieces to your collection.
Metal is the most common option for hypoallergenic kids jewelry, making it an excellent choice for those who have sensitive skin.
Stone
Whether you're looking for a more natural and earthy look or you love the look of natural gemstones, wearing stone jewelry is a great way to incorporate color and textures.
From chunky stone earrings to a gleaming gemstone set on a metal ring band, these natural pieces can enhance any style.
An elegant diamond can offer a modern and sleek accent, while lava stone beads suggest a wild and natural style. You can even find wire-wrapped raw healing stones to help you connect with your spiritual side.
Beaded
Some of the most timeless and beautiful jewelry pieces are made from beads strung on a thin wire or elastic string.
A simple strand of pearls is a staple piece in every woman's jewelry box, and Indgenious-rooted beaded earrings offer eye-catching detail. No matter what the occasion may be, there's a beaded necklace to help accentuate your outfit.
Seed-bead flower rings can add a colorful, dainty detail, while Y2 K-inspired colorful name necklaces can help you reconnect to your early 2000s jewelry trends.
Clay
While many might think that clay jewelry would look juvenile or too amateur to rock, you might find yourself surprised by the craftmanship that many jewelry makers exhibit via clay or polymer pieces.
Clay jewelry has become popular due to the rise of handmade, one-of-a-kind pieces sold through online marketplaces. Though earrings are the most jewelry pieces for this material, you can also find rings and necklaces made of polymer.
Expand Your Jewelry Collection
Though it may seem overwhelming, finding jewelry in a style you like is an essential part of wearing accessories. If you're not fond of a trend or material, don't force yourself to wear it.
Wearing jewelry should make you feel confident, beautiful, and help to accentuate your natural beauty. It can also serve as the focal point of an outfit or simply as an accessory.
If you found this guide to the types of jewelry you can invest in informative, be sure to visit the rest of our website for more helpful fashion and style content.
Read More