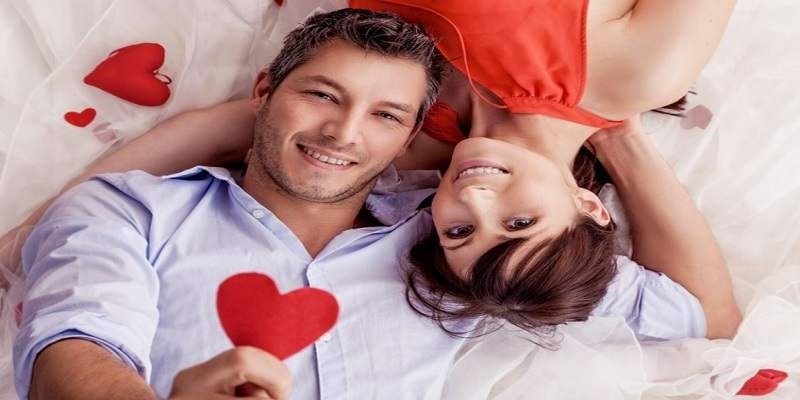 Amazing Tricks You Should Try In Bed Tonight
Do you want to up your sex life? Being sexually active is healthy. Not only is it right for you physically, but also good for your emotional health. According to research, sexually active people tend to be happier, live longer, and are in better physical health.
If you want to feel more confident in the bedroom and to keep sex fresh and enjoyable in a long-term relationship, then you can try some unexpected sexy moves to surprise yourself and your partner.
Here are some fantastic sex tricks that you should try in bed tonight.
1. Give Each Other Full Body Massage
Take some massage oil or even lotion and get to work. Do not be afraid to explore your partner's body as you massage every inch of their skin. Use your fingers to trace erogenous parts in your partner's body and build up tension as you trick them. Massage is really relaxing, and also you don't have to talk to your partner while doing it. This is a lovely way of connecting with your partner, and it is perfect for the shy type.
2. Talk
Having open communication with your partner is an added ingredient in your sex life. Why wonder when you can know what your partner is thinking or what they want to try with you? Saying what you want to try is not wrong. Communicate with your partner what is going wrong and what is going right in your sex life.
Talking and asking for what you want is a significant step towards having a better and more fulfilling sexual relationship. You will end up having great sex when you ask for what you want because it will be a fulfilling experience. If you want more foreplay before having sex or you need more kissing and touching or to experiment in different positions, talk about it with your partner.
3. Incorporate Vibrations For Women To Close up the Orgasm Gap
Sex toys like vibrators for women are definitely something to incorporate in your sex life. According to a 2018 millennial sex survey, vibrators can improve your sex life, and it is something worth investing in. You, as a couple, can use sex toys to enhance both your own and your partner's pleasure. 95% of people who use vibrators experience orgasm during sex. This help in closing up the orgasm gap between men and women
4. Try Something New
Doing something always the same way will, at some point, become boring. To spice up your sex life, try out something new to create a unique experience. Have you tried it in every corner of your house? Try it in new styles, new places, and different settings. Rather than doing it your usual way, come up with new crazy ideas, and you will be surprised how well they turn out to be.
5. Get Messy
Put food, ice-cream, or anything messy where you want your partner to lick it from. This is a fun game that will put you both in the mood of having fantastic sex.
Over to you! Try out one of these tricks tonight and get a new experience.
DON'T MISS